Irish Youth Group West/Youth Leadership against Rural Disadvantage in the West of Ireland is an informal, independent, group of Irish traditional young musicians aged between 12 and 30 who regularly to play and share Irish music, song and dance together and to develop socialisation skills. There are over 25 musicians in our group.All traditional Irish music, singers and dancers as well as those who merely have an interest in Irish music are encouraged to join in our inclusive and welcoming youth group. We also strongly encourage parental and wider community participation so that we can have as wide an impact as possible in our community. As well as the music sessions, we engage in outdoor adventure activities and the further development of inclusive social skills: Cultural weekends to Clare Island / Achill Island/ the Erris Peninsula for music and outdoor activities such as deep sea-fishing/walking/ swimming/ pier-jumping/ kayaking/ surfing/ cycling/ mountain climbing all form the fabric of our exciting group.
About:
We are all about building community; as denoted by the root and the suffix of the word (common-unity) we are united by the familiar chord of music and united by our belief in our leadership potential. Through our music and leadership building skills comes validation: we build a sense of belonging and strengthen our relationships together in an open and trusting way. Our youth group promotes validation as the language of acceptance: validation is the acknowledgment that everyone's life experience is to be understood and accepted. We promote a sense of belonging, a sense of no-judgement of what our difficult background is. We see our potential. We see choices in our lives. Our group exists with a sense of 'Can do. Will do.
Our youth group goals is transformative: we set out to transform youths in West Mayo who have great giftedness at Irish music to develop their leadership and socialisation and leadership skills through music, outdoor activities through a programme of leadership skills based on the best academic evidence. The definition, from the literature that we in this youth group adopt is that leadership is regarded as a dynamic and transformative process, which can be developed by means of appropriate interventions in non-formal learning contexts.
Erasmus+ Project 2019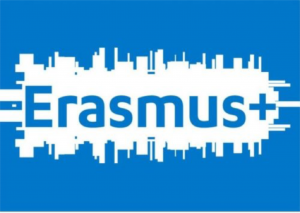 In July 2019 we organised and partook in our very first and hugely successful Erasmus project. There were 3 groups: one from Austria, Musikpädagogik Salzburg on Tour, one from Italy L'albero del MelogrammaFogliano Redipuglia and our youth group from Ireland.
This project engaged the youths in this Erasmus+ project that had a tangible impact on our rural youth participants' lives. We celebrated democratic citizenship, diversity, common values, tolerance, and a sense of initiative. We developed key leadership skills as well as core twenty-first century competencies through the project based learning and most especially through the common bond of music. We developed the youths' critical skills of problem-solving, creativity and ultimately personal flourishing as well as giving them a viable chances for employment.
Youth Leaders:
Dr Maura Thornton has many years' experience leadership in education, at both primary level and third level as a lecturer in education for Hibernia College's Masters of Education Programme. Maura is a teacher by profession and also works for the Department of Education and Skills as a facilitator on the National Induction Programme for Teachers where she delivers the Child Protection and Children First Act Obligations to newly qualified teachers. Maura is a regular speaker on the national and international stage: she has published many academic articles on traditional Irish music and music education.
Kate Heneghan is a highly accomplished Irish musician and has been awarded a first-class honours degree in Irish music. She travels extensively internationally as a musician but is extremely vested in helping and acting as a role model for the youth group on her frequent return trips to her native Mayo. Kate is a frequent speaker at national and international music in education conferences and is a published author on this subject. She also is a very keen sportsperson and has won several All-Ireland athletics medals. Kate organises many of the outdoor activities for the youth group and is particularly interested in developing water sports as a sustainable way of keeping active in our locality on the Atlantic. She is a qualified personal trainer and uses her leadership in this field to motivate youths to keep fit and healthy with personal targets for health and fitness.
Sal Heneghan is also a highly accomplished Irish musician and is reading music for her degree in Irish music. She too travels extensively internationally as a musician but is also extremely vested in helping and acting as a role model for the youth group in Mayo. Sal is being trained up in the role of leader this year as Kate Heneghan is now frequently away from Mayo and Sal frequently acts in Kate's previous role when she is not in Mayo.
Maggie-Mae Ní Éineacháin is currently reading law and French in the University of Limerick. She acts as a secretary and mandated person for the group and advises on all legal aspects including child-protection, The Children First Act 2015 and some of its obligations such as the requirement to keep children safe from harm and to produce a Child Safeguarding Statement. Maggie-Mae is an All-Ireland winning harpist and has been awarded a first-class honours diploma on classical piano by the Royal Academy of Music. She leads learning in music and joins in the sporting activities too. She is a fluent French speaker having spent her third semester reading law and French in the University of Toulouse France.
For More Information, please contact us here: